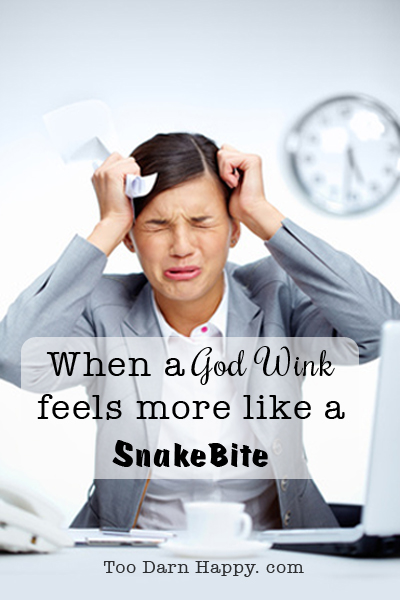 I shook my head in disbelief as I came to grips with the situation: I had somehow landed in a pit of vipers and  needed to dispatch with them before they dispatched with me.
No, I wasn't in the jungle, but in a new job, where I had been brought in for my positive attitude, expertise in customer service, and experience in a team environment.
The expectation was that I would be a key supporter and participant in helping to bring a greater spirit of teamwork to the business.
I was very excited at the opportunity to play a part in this inspiring plan as the often overlooked, but crucial, First Follower.
The dangers weren't readily apparent at the start, as the staff was welcoming and helpful.
Plus, I was friendly with the person, someone I admired, who had brought me together with the owner for the initial interview.
However, the facade of friendliness soon began to fall away as some poisonous behaviors began to surface.
At first, I thought it was the re-alignment that inevitably occurs when a new person comes on board.
A critical eye is cast as your measure is taken, and skills are weighed.
If you are deemed worthy, you are invited into various alliances, or perhaps—be still your beating heart!—into the inner circle, much like the one the Popular Girls ran in middle school.
Rather than being able to help to usher in a new and optimistic spirit, I found myself increasingly isolated and on guard.
Gossip, ridicule, and other mean girl behaviors were sadly a regular part of the days.
I honestly couldn't believe what I was seeing and hearing because it was so different from my expectations.
Every day I wondered, to quote Taylor Swift, "Why you gotta be so mean?"
The thought of leaving was constantly on my mind.
But, I kept thinking that because I had prayed so hard and so long for this job following months of unemployment that I was meant to be a light, a beacon, for this place.
If I left, I would be running away, like I had too many times before, as opposed to intentionally towards something better.
And that's how I found myself in a pit of vipers.
When it came down to brass tacks, I only had three choices: leave it, change it, or live with it.
Honestly, I had worked for months on reaching out and being even more helpful.
Still, at the end of the day, I just wasn't able to make progress.
I was crying practically every night over the stress, and my husband kept encouraging me to quit.
Are you familiar with the phrase death by a thousand cuts?
Well, I felt my spirit was being killed by a thousand snakebites.
Turns out those bites were a God Wink in disguise, almost like having a sheep dog who barks at me and nips at my heels to shepherd me in the right direction.
I have to say I would have much preferred the sheep dog to the vipers.
Looking back on this situation provided me with important lessons, both regarding this job and life in general.
1.  Don't assume you must stay where you are. You time somewhere is always for a season, and it may have been for a single purpose, such as refining your character, and nothing else, or it could be in preparation for a new venture.
2.  When you feel like you're being driven to your knees, you probably are. That is the time to let go, to stop, drop and pray, or reflect, meditate, journal, and especially gather wise counsel. As Abe Lincoln said, "I have been driven many times to my knees by the overwhelming conviction that I had nowhere to go. My own wisdom, and that of all about me, seemed insufficient for the day."
3.  Step back to gain a fresh point of view. If this job was in your rear view mirror, how would your perspective change? Would you have liked working with or for you? Are there things you could have done differently? Are there actions you could have taken to get through the days more easily and happily? Would you have wished you had headed for the exit sooner?
4.  Know that leaving is an option and will happen at some point, one way or another. Concerns about money piled onto the misery. We had gotten debt free through Financial Peace, and I was deeply afraid of losing every bit of progress we had made. My husband assured me we would find a way to make this work, but fear and doubt had become demons keeping me in the pit. It's not a happy place to be, trust me. It is better to get ahead of that curve and take steps, if possible, to make the inevitable transition smoother.
5.  Assume there is always something good that will come of your struggle. When you look for the good, you will find it. Think about lessons learned, growth made, and faith renewed. Be grateful for your situation, hardship and all. Get curious and embrace the adventure!
Now that I have the benefit of 20/20 hindsight, I can clearly see the longer I ignored God's previous gentler nudges, the louder, sharper, and more insistent the message became.
And that's how I eventually became grateful for the God Wink of being in that pit, because leaving that position opened up a more fulfilling chapter in my life.
Vipers: They were the right tool, for the right job, at the right time.

Comment: What kind of God Winks have you experienced?
Did you enjoy this article?
Sign up for updates and get my FREE ebook: Practicing Gratitude and Discovering Joy

Just imagine. . .Responding with gratitude rather than grumbling, and enjoying more happiness and contentment. And rest assured I won't share your address!