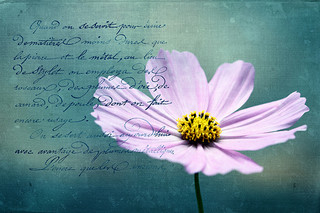 Gratitude can be a funny thing.
We let it roll glibly off our tongues when life is good: I am so very grateful for this brand new car, my beautiful home, the college graduation/wedding celebration/baby shower with the abundance of amazing gifts.
Those are the easy ones because we are happy at our good fortune.
But what do we do when the appreciation doesn't come so easily?
How can we be as grateful when life is stormy?
Wives-Do you express gratitude for your husband every day, regardless of the clothes he leaves on the floor and the dirt he tracks in? Or do you only offer it as a back-handed compliment for a task he accomplished? Thank goodness you finally took the trash out!  I only had to remind you three times!
Moms-Are you grateful every day for your children, even when they start an epic battle in the grocery store or when they bring the water fight indoors? Or do you give thanks only when they sit quietly and angelically, in church? I am so grateful for my children because they are well-behaved today.
Single women-Do you offer thanks for this time to grow in all areas of your life, to have the opportunity to pursue what is important to you, or do those prayers of thanks only cross your lips when you meet that special guy? Lord, thank you for hearing my millionth request for a husband.
Gratitude is not conditional.
It is not only about recognizing the goodness in our lives.
More importantly, it is learning to be deeply grateful in the midst of the storms.
The apostle Paul wrote a letter of joy and gratitude—from prison—to the Philippians. In verse 4:12 he wrote I know what is it to be in need, and I know what it is to have plenty. I have learned the secret of being content in any and every situation.
Former Prisoner of War Commander Paul Galanti, said "There's no such thing as a bad day when you have a door knob on the inside of the door."
Another wartime prisoner in a concentration camp, Corrie ten Boom, wrote of being grateful for the continual infestation of fleas in her barracks, because it kept the guards away. She and her sister were thus able to read and share the encouragement of the Bible with the other women.
Gratitude for discovering weakness revealed, for a working doorknob, for the torment of fleas.
Well, I don't know about you, but those examples make my expressions of gratitude at only the good in my life sound and feel quite shallow.
Can we reach as deeply? Can we look with a fresh perspective to find the good everywhere in every day?
Dr. Wayne Dyer writes, "With everything that has happened to you, you can either feel sorry for yourself or treat what has happened as a gift. Everything is either an opportunity to grow or an obstacle to keep you from growing. You get to choose."
So I am asking each of you to choose with me today.
To look for the good.
To find gratitude even in the most difficult of places.
For a family whose members are formidable to love, for a workplace filled with gloom and doomers, for a health condition that has no cure.
Scientific studies have shown that when folks write down three things a day for which they are grateful over a short period of 21 days or even longer, up to 10 weeks, they sleep better, enjoy a healthier body, feel more joy, and are generally more optimistic.
I want those benefits for each of us, and pray that we begin to live a more joyful, fulfilling, healthier life, to be able to be a light to others as well.
Dear readers, I am asking you to share in the comments today. List up to three things for which you are grateful. If you want to start with the easy ones, do so. Learning to express gratitude takes practice, and like any other skill, it becomes easier and the more natural response with time.
I am going to post this on my Too Darn Happy Facebook page as well. If you'd like to head over there and post notes of gratitude as they come to you, I would love to have you join me. I would be so grateful if you would "Like Me" as well while you are there.

Let's share the love, the hope, the encouragement.
Here are my three expressions of gratitude to start the ball rolling.
1. I am so grateful for the stupidity with which I handled money for so many years. I have a bottomless pit of examples and experience from which to draw when I facilitate Dave Ramsey's Financial Peace Classes and helping others become better stewards of their money.
2. I am so grateful my husband and I have been living apart for the last four months because of his work assignment. I thought I treasured and appreciated him enough. I did not. We both discovered much weakness about ourselves that opened the door to being less independent and trusting God more.
3. I am humbled every day at this opportunity to share with women, to help encourage and teach, and I am so blessed as well when I hear from you. Thank you all from the bottom of my heart!
In closing, I encourage you to watch the video below. It was one of the very first songs that really resonated with me when I became a Christian just a few short years ago because I was learning to be grateful amidst my storms. Be sure to listen to the beginning message which tells the story of the song, as it is moving example of how our gratitude not only helps us, but helps others as well.
1 Thessalonians 5:16-19  Rejoice always, pray continually, give thanks in all circumstances; for this is God's will for you in Christ Jesus.
Sharing at No Ordinary Blog Hop, Better Mom, Finding Heaven, Things I Can't Say
Did you enjoy this article?
Sign up for updates and get my FREE ebook: Practicing Gratitude and Discovering Joy

Just imagine. . .Responding with gratitude rather than grumbling, and enjoying more happiness and contentment. And rest assured I won't share your address!
Image credit- Louise Docker via Flickr