I have an exciting announcement for you, but first I have a confession:
I have been very happily married for 30 years.
I have struggled in the past with writing that, out of fear I would offend someone who wasn't happily married, or that they might think I was putting myself on a pedestal:
Look at me! Don't you wish you could be happy like me?!
To the contrary, I have hoped to humbly model a healthy marriage for our daughters and other young ladies I know, and to encourage women to builder stronger and more satisfying relationships.
Over a year ago, I met a like-minded wife on the web: Fawn Weaver.
She runs the delightful Happy Wives Club, an "upbeat blog dedicated to positively changing the tone about marriage around the world."
Recently she broadened the scope of her blog to include other areas of interest to happy wives: travel, food, family entertainment, and date night ideas.
I am delighted to announce that I am a contributor to this new venture, and will be writing within those new topics.
Today is my debut at the HWC, and I'd love to have you join me, too!
I'm sharing a story of a wedding that we hosted at our family bed & breakfast, and the amusing story of how I was sure I had ruined the day:
The Small Business of a Broken Promise
Click on over to the Happy Wives Club to read the post, and be sure to say hi while you're there!
PS – I have a double sweet treat for you! I am also making my debut in the travel section today with the first in a three-part series on our recent trip to Knoxville, Tennessee:
Got history fever? The Museum of Appalachia has the antidote
Be sure to check in there, too, especially if you live in or are traveling to the area!
Sharing at NOBH, Happy Wives Club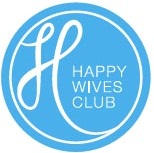 Did you enjoy this article?
Sign up for updates and get my FREE ebook: Practicing Gratitude and Discovering Joy

Just imagine. . .Responding with gratitude rather than grumbling, and enjoying more happiness and contentment. And rest assured I won't share your address!