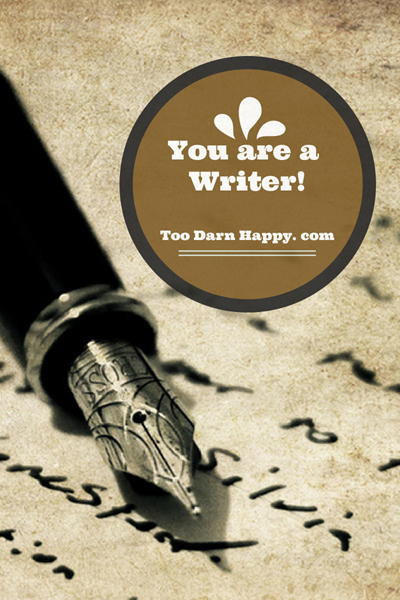 "Kim, could I see you before you go, please?" my teacher requested, as I was packing up my books along with the rest of the class.
We were just a few weeks into Critical Thinking, a required inaugural course. I was dipping my toes back into the beloved waters of learning, beginning college a course at a time as a thirty-something, full-time employee and married mother of two.
"Sure" I responded casually, all the while wondering nervously what I might have missed or had done wrong.
We were studying and doing a fair amount of writing around Plato, and it was difficult, especially since I had been out of school for over ten years. While my favorite subjects had been English and History, I struggled with what I considered the ponderous and deep thinking classes.
After the last straggler had wandered out of the room, Nick turned to me with an amiable smile and began to ask about my academic background, especially in regards to what subjects had I enjoyed and done well in at high school. Puzzled, I answered him as best I could.
He asked, with apologies, why I had never gone to college. I shared the story of my non-guidance counselor, and Nick was appropriately appalled.
He then inquired about my writing. Had I ever had any instruction? Did I enjoy it?
Still not sure where this was going, I responded with some hesitation.
Yes, I enjoyed writing. It didn't come very easily, though and tended to take a very long time.
I did not share the time in elementary school where we were required to write a short story, and I was absolutely panicked because I had NO ideas at all. Fortunately, my older brother was a real creative type and had penned  a short story at home about spiders (?), which I appropriated, tweaked, and handed in as my own. Not my proudest moment, certainly, and the only time I can remember cheating at school. My apologies, big brother Jeff.
Finally, my instructor got to his point: Kim, you are a writer. I can't believe your counselor led you so poorly astray. I think you should consider working at that and developing your talents further. Have you ever considered doing something with your writing because you write very well.
"What? A writer?" I was sure I had misunderstood him. "Me?"
Writers are talented, and can, well, write.
While I did love to put pen to paper, I didn't consider myself a Writer, even though I had actually put together a childcare guide for parents a few years previously. After a small and local enthusiastic response,  lack of confidence reared its all too familiar head, and I never went anywhere with the book. The unsold copies and my writing were packed away into the closet, out of sight and out of mind.
Nick reaffirmed his belief in my abilities and encouraged me to work at them.
I left the classroom that day on a cloud, amazed that a teacher thought I could write well, and ought to be sharing my talent with the world.
Although a couple of decades have passed since that brief conversation, it is still fresh in my mind and has the power to bring tears to my eyes.
"Really? I'm a writer?"
To be encouraged is one of the greatest gifts we can give and receive. (Click here to tweet this!)
I have finally reached a place where, yes, I do consider myself a writer, although there is still so much to learn and areas in which to improve.
Thank you, teach, for seeing the possibilities in me and encouraging me to develop them, however belatedly I took those lessons to heart.
Question: How have you encouraged a student lately? Was there a memorable moment you were encouraged, whether as a youth or an adult? Jump in, share in the comments, and encourage one another! Thanks so much for being here.
I am sharing today over at SITS Girls, where they are having a Fall Back into Blogging event. Today's prompt is to share a great school story.
Sharing as well at NOBH, Better Mom, Finding Heaven, Things I Can't Say
Photo: Joel Montes
Did you enjoy this article?
Sign up for updates and get my FREE ebook: Practicing Gratitude and Discovering Joy

Just imagine. . .Responding with gratitude rather than grumbling, and enjoying more happiness and contentment. And rest assured I won't share your address!