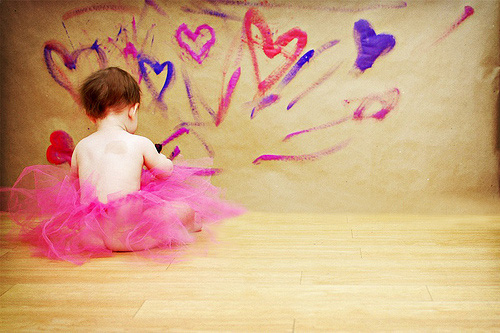 Have you ever met with a teacher, computer tech, doctor, lawyer, or other professional, and found your eyes glazing as they used words and phrases that were meaningless to you, but were the heart and soul, the language, of their profession?
It's frustrating, isn't it?
Did you know that every member of your family, including you, has your own special love language and that when you learn to speak it fluently, your relationships flourish?
Wait, wait! I can hear your eyes rolling and making jokes under your breath about knowing exactly what your husband's love language is, and you can't mention it here in this family friendly space.
I can also hear you mumbling about your teen's love language, and that they speak it heavily accented with irritation: "You are so annoying, I don't want to help around the house, and by the way, can I have money and the car this weekend?"
Bear with me here, as you might be surprised by what you are about to learn about yourself and your family members, as I invite you into the world of the Five Love Languages-another means of expressing your love-and a book by Dr. Gary Chapman.
Dr. Chapman's website has this to say:
Of the countless ways we can show love to one another, five key categories, or five love languages, proved to be universal and comprehensive—everyone has a love language, and we all identify primarily with one of the five love languages: Words of Affirmation, Quality Time, Receiving Gifts, Acts of Service, and Physical Touch.

The 5 Love Languages® has helped countless couples identify practical and powerful ways to express love, simply by using the appropriate love language. Many husbands and wives who had spent years struggling through marriages they thought were loveless discovered one or both spouses had long been showing love through messages that weren't getting through. By recognizing their different love languages, they witnessed the rebirth of the love they thought had been gone for good.
It almost sounds too good to be true, doesn't it?
That improving communication and deepening relationships can occur simply by understanding and speaking your loved one's love language?
Speaking personally, I say Absolutely.
Our immediate family read the book about a year ago, and learned a lot about ourselves. Then, last weekend, when we were gathered for a birthday celebration, I blithely suggested we all take the short Assessment on the website.
Don't do that, please.
Instead, lead into the idea, give a little background, allow a little space and time for the whole idea to simmer a bit.
Also, be sure to explain that the test is not about your current reality, but about what it is that makes your heart go pit-a-pat.

For example, if you just delight in receiving gifts, and find yourself complaining out loud or to yourself that your beloved never gets you anything, whether it's small or big, inexpensive or costly, or as simple as a freshly picked wildflower or as complex as a surprise anniversary trip to an exotic locale, answer the questions from the perspective of how you would like it to be.
Let's say that this question pops up on your screen: "Sweet notes from my husband make me feel good." For goodness sake, if a note would absolutely send you into a state of delirious joy, choose the "notes" statement even if you never get notes, because it's about learning your love language so your loved ones can speak it to you beautifully, fluently and abundantly.
Now you are ready to take the test, and be sure to allow time after for chatting. Non-judgmental, interested, light-hearted chat.
So, what did we learn and/or confirm in our family?
I learned that my dear hubbie had a three way tie for his choice, so I have a triplet of languages from which to choose, and one is my top language: Acts of Service. That would explain why he is so delightfully grateful for what I do, and why it is especially easy for me to speak my own language to him.
One of our daughters also had Service as her top choice, and the other had Quality Time, which is interesting because those are my top two.
What does that mean?
Well, if I want my daughters to really feel loved, I will find ways-perhaps even ask about ways-to do acts of service and spend quality time with them, and the same goes for my dear hubbie. A great resource for how to implement this information can be found in Dr. Chapman's book. I highly recommend buying it, reading it, and implementing it.
What I won't do is give presents all around. Bear in mind that the top score you can get is a 12 on any one language. The four of us scored a 1, 2, 3 and 5 on receiving gifts.
I have to admit it was cute to hear the relative newlyweds, who have been married about a year and a half now, go back and forth about their top languages.
Consider this yet another tool to build stronger relationships with your family, and hopefully one that you will use with such regularity that you will become fluently at ease in all of the languages. It's almost like having a secret decoder ring for your entire family!
Here is your challenge: Take the test. Today, tomorrow, this weekend. Then come back here and tell me what you think. Were you surprised? How are you using the information? What did your spouse/family think?
A thank you for the inspiration to my family, who are such strong supporters of what I do here, including taking on-the-spot tests for me, and to my friend Fawn at The Happy Wives Club for her post on Love Languages and her series on the School of Marriage
Sharing at No Ordinary Blog Hop
Image credit