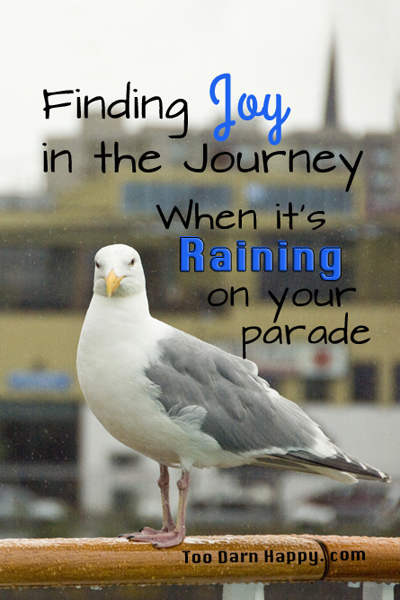 Our family went on a summer vacation to Alaska a few years back.
I assumed it would be easy finding joy in the journey: Family, cruise, new shores to explore!
What's not to love?
According to WeatherSpark, we would be enjoying daytime July temps of 63 degrees or so.
However, our reality looked a lot like this: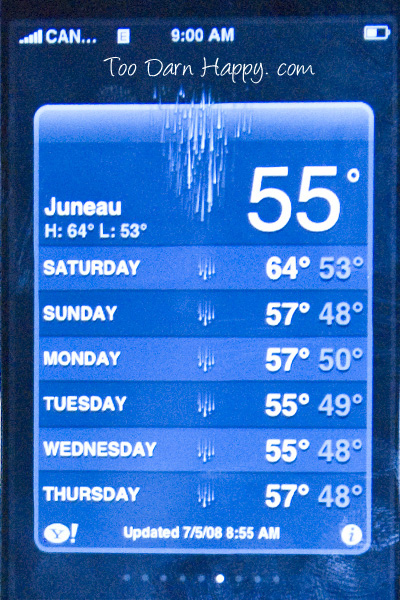 Cool temperatures and rain, too. On a week long cruise through the Inside Passage.
Well, at least we wouldn't have to fight for lounge chairs on the deck.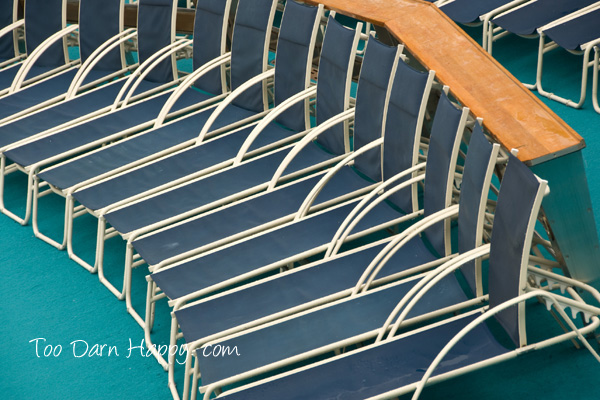 Or for space in the pool (can you see the little whitecaps sloshing over the far end?):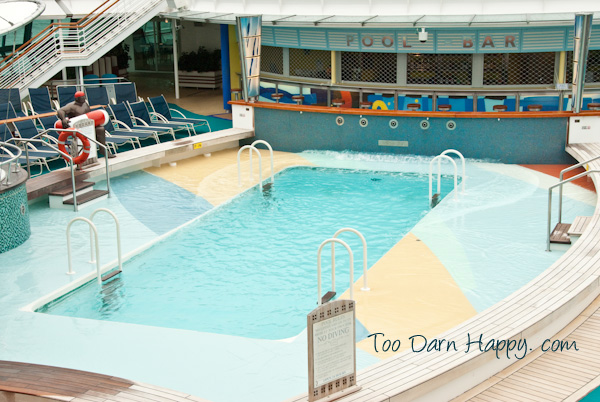 Our trip quickly became an exercise in focus: Where I do look to find the good?
For some, it was a real stretch: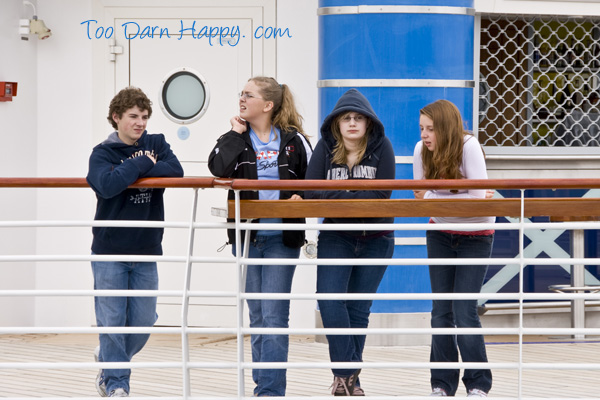 Meanwhile, my Too Darn Happy self was thinking, "We are on a CRUISE TO ALASKA with 37 family and friends!! What's NOT to enjoy?"
Let's just say that sentiment is to be shared sparingly.
It tends to be as welcome as a crowing rooster on a weekend in the suburbs.
That being said, there was beauty—and joy—everywhere, if you knew how to see: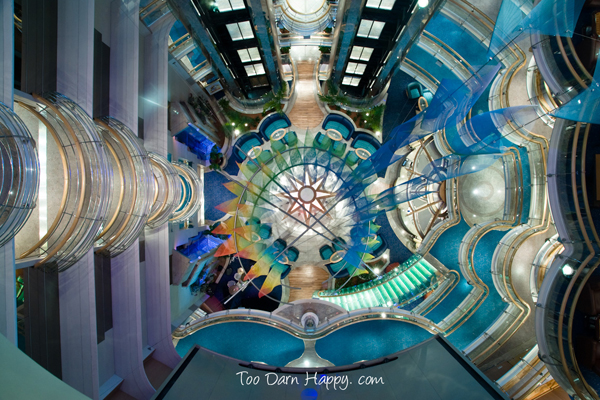 Another passenger beat me to the punch finding joy in the journey when he assembled this amusing montage.
I thought the quote nicely summed up our time on the boat. We always, always found reasons to laugh, in spite of the weather: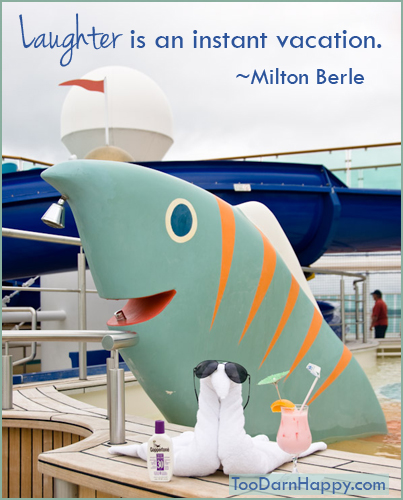 Of course, no vacation would be complete without a BIG FAMILY PHOTO to commemorate our trip.
Having gotten very dressed up, herded by previous cruise photographers, and paying a ransom to do so in the past, we thought it would be more fun, thrifty, and easy if we did it ourselves.
Thankfully, on our way back to Vancouver we hit a few hours of mild weather.
We decided gathering on the upper deck before dinner was just what we needed for the photo and our spirits.
The excitement was palpable: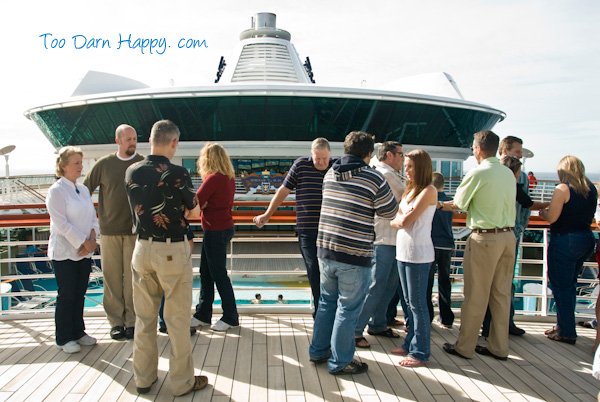 Maybe we misjudged the fun and easy part.
Ah, the joy of having a large family, attempting to round them all up, beat them into submission encourage them to joyfully take their places, and yet still have them smiling for the photo.
And especially not have them throw the photographer—me—overboard when the event is complete.
They didn't, I'm happy to say.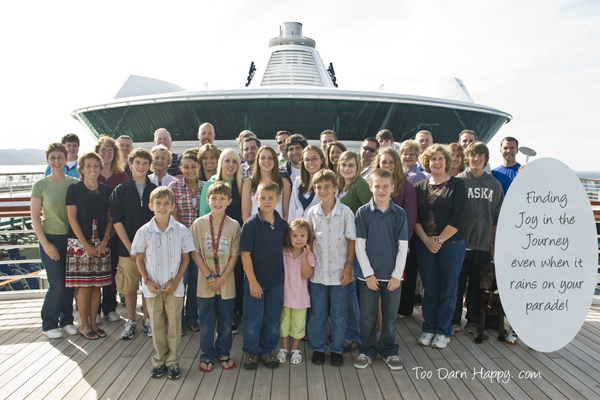 I had a photography instructor who taught me to see, for which I am so grateful.
His greatest gift, though, was one that turned out to be not just a photography lesson, but a foundational insight on finding joy in the journey:
I only need to be willing to change my point of view, either with my feet or in my mind, to see what I am missing.
There are as many opportunities to get annoyed as there are seconds in the day.
By the same token, it's those same opportunities that offer the potential for something much better.
It's up to you to change your perspective to see what joy you might be missing.
Question: How are you finding joy in the journey lately?
Did you enjoy this article?
Sign up for updates and get my FREE ebook: Practicing Gratitude and Discovering Joy

Just imagine. . .Responding with gratitude rather than grumbling, and enjoying more happiness and contentment. And rest assured I won't share your address!