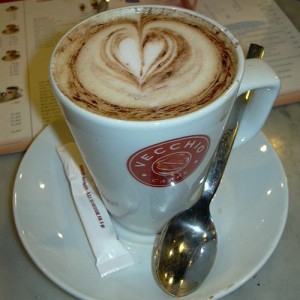 You might be asking yourself why, on a blog dedicated to helping moms build stronger and more satisfying relationships, is Miss Too Darn Happy going to be revealing innkeeping secrets?
Glad you asked.
Traveling down memory lane recently about a previous life, in which I helped my parents and hubbie to run a large very family friendly B&B-we could sleep up to 50 guests!-I found there were many tips, tricks and lessons that could be applied to our personal lives and relationships. Ideas that could be transported from the business of innkeeping to the art of running a home, to simplify some of what you do to allow more time for your friends and family.
Just like the peak times in the hospitality business, our own holiday season, from Thanksgiving through Christmas, is fraught with an abundance of stressors that might make us want to go hibernate in a cave until spring.
The finances come into play, as we decide who we buy for, what we spend, and ask our future selves to pay for our present purchases. Our health and weight becomes an issue, as we just can't say no to another piece of Grandma's homemade pumpkin pie. Time flies by, and we are scrambling to get everything done, for everyone, and making sure it is absolutely perfect.
Meanwhile, we have drained our checkbook, crammed ourselves into magical shrinking waistline pants, and exhausted ourselves trying to balance everything, including squabbling kids and cranky spouses. By the time Christmas day rolls around, we are just praying for the day to be over.
Where is the joy? Where is the peace?
My wish for you this season is to be better prepared so that you will have the time to slow down and enjoy what is truly important to you, to be well rested enough to make decisions that work for you. To that end, I will be offering a three part series on breakfast and treat preparation that I think will absolutely delight you with its simple yet significant ideas that will help you feel calm and organized in the kitchen, whether for your pull out all the stops Christmas brunch, a special family weekend breakfast, or tasty and homemade warm from the oven treats for those unexpected guests.
As my gift to you this year, I will also be offering a free PDF download for a limited time at the completion of this series, along with recipes that received the enthusiastic stamp of approval from our guests, and that I believe will tickle your tastebuds, too.
To start you rolling, though, I wanted to share a tremendous, free resource that was created by author and speaker Kathi Lipp. She has a Christmas Project series running and you can find the collection here. She details step-by-step useful strategies to move you toward the Christmas you imagine. She wrote in her initial email:
This year, it's a little bit different;  I'm all about the Peace. Between chaos in my ministry, chaos in our home lives, chaos in my husband's job and a triple shot of chaos with my mom's health, I need that peace that passes understanding. Here is what my mission statement looks like:

For Christmas 2011 I will share God's peace with my family, my friends, and people I meet and I will to be done with my prep by December 20th so that I can experience peace during our celebration. I will read the Christmas story each morning of December.

And yes – I believe that God can deliver that – even during while at the mall. In December.
Enjoying the peace of the season sounds wonderful, doesn't it?
Make sure you join me tomorrow as I continue my five part series on Innkeeping secrets revealed! to help you find more peace this season, as there is still plenty of time to plan what you will be serving your family and friends for breakfast, brunches and treats!
Learn more secrets here: Innkeeper Secrets, Part 1
Sharing today on No Ordinary Blog Hop