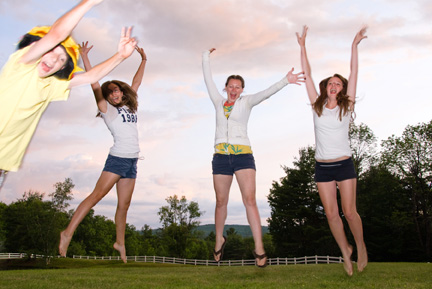 Welcome, welcome to my random "Too Darn Happy moments" — posts that exist solely for the joy and entertainment they provide.
Come on in for just a few minutes, immerse yourself in the happiness, and then return to your day refreshed.
Today's moment is one you have very possibly seen on YouTube, but it just bears repeating.
It is the Laughing Baby, who is having a field day watching daddy rip up paper.
Did you know, though, that the paper is a job rejection letter?
What a refreshing response to the message of "you're just not what we are looking for."
You are in good company if you have been rejected: Dr. Seuss, Mary Higgins Clark, H.G. Wells, Charles Shultz, Walt Disney, just to name a few.
When your work is rejected, it doesn't mean that what you do isn't worthy.
It's just that it wasn't the right place or time for what you were offering.
Pick yourself up, find the bright side, have a good laugh, learn what you can from the experience, and then continue forward towards your goals.
I encourage you to post these loving and encouraging words on your desk, too:
For I know the plans I have for you," declares the LORD, "plans to prosper you and not to harm you, plans to give you hope and a future. ~NIV
Question: How has rejection benefited and/or strengthened you?