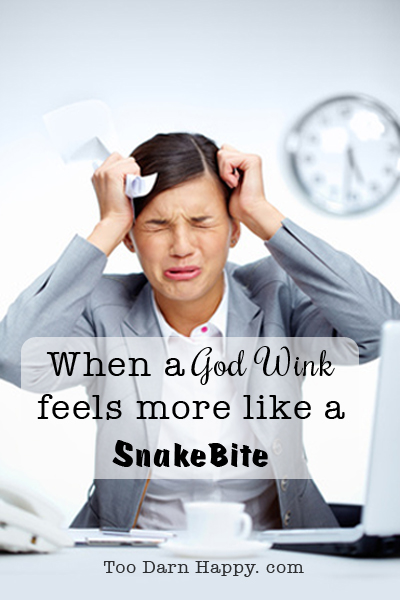 I shook my head in disbelief as I came to grips with the situation: I had somehow landed in a pit of vipers and  needed to dispatch with them before they dispatched with me.
No, I wasn't in the jungle, but in a new job, where I had been brought in for my positive attitude, expertise in customer service, and experience in a team environment.
The expectation was that I would be a key supporter and participant in helping to bring a greater spirit of teamwork to the business.
I was very excited at the opportunity to play a part in this inspiring plan as the often overlooked, but crucial, First Follower.
The dangers weren't readily apparent at the start, as the staff was welcoming and helpful.
Plus, I was friendly with the person, someone I admired, who had brought me together with the owner for the initial interview.
However, the facade of friendliness soon began to fall away as some poisonous behaviors began to surface.
At first, I thought it was the re-alignment that inevitably occurs when a new person comes on board.
A critical eye is cast as your measure is taken, and skills are weighed.
If you are deemed worthy, you are invited into various alliances, or perhaps—be still your beating heart!—into the inner circle, much like the one the Popular Girls ran in middle school.
Rather than being able to help to usher in a new and optimistic spirit, I found myself increasingly isolated and on guard.
Gossip, ridicule, and other mean girl behaviors were sadly a regular part of the days.
I honestly couldn't believe what I was seeing and hearing because it was so different from my expectations.
Every day I wondered, to quote Taylor Swift, "Why you gotta be so mean?"
The thought of leaving was constantly on my mind.
But, I kept thinking that because I had prayed so hard and so long for this job following months of unemployment that I was meant to be a light, a beacon, for this place.
If I left, I would be running away, like I had too many times before, as opposed to intentionally towards something better.
And that's how I found myself in a pit of vipers.
When it came down to brass tacks, I only had three choices: [Continue reading...]