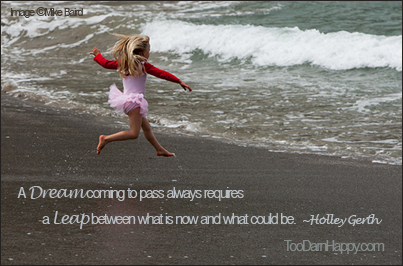 You whip your car into a parking place, rushing again to get to work on time. As you come to a hard stop, your purse tumbles off the seat, its contents disappearing underneath the empty fast-food bags and other clutter on the  floor.
A strangled sigh of frustration escapes your lips, and tears prick at your eyes.
If only you could work at something you loved.
If only you had time to help your children have a relaxed and joyful start to their day.
If only you had the flexibility to make time for the important, rather than always scrambling to take care of the urgent.
You've considered stepping out to work for yourself before, but it seems so out of reach, an impossible dream, really. And it would just take so much effort.
Besides, what if you fail? What if you are just not good enough?
You take a deep breath as you climb out of the car and slam the door, doing your best to become composed before you walk into the office to spend another day at a job that brings no satisfaction.
There is a way to get where you want to be. . . [Continue reading...]