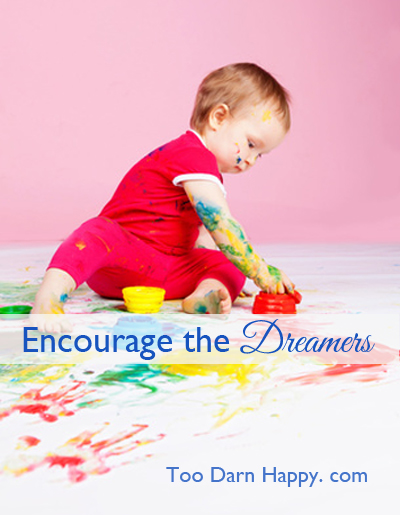 I recently wrote about giving your children the freedom to dream and shared an interview I had done with a young man who wished to become a Navy SEAL.
Being a parent of any child is difficult, especially when they choose a goal that is challenging, takes a great deal of courage, and can be quite dangerous.
But, encouraging your dreamers is an important part of being a parent.
You need to let their the imaginations run free, to engage in pretend play, and to dip their toes into the waters of What If.
It is through these activities that their skills, abilities, and desires will begin to show themselves.
One great way to help bring those dreams into focus is to create a vision board, which is a "visual representation of the life you want to have".
Memetales shares at Blogher on How to Vision Board with the Kids.
I love the idea of doing this activity with your kids, especially for the school year.
Of course, dreams won't become reality without taking action.
Dr. Neil Farber is a fan of Action Boards, and shares an example of how -to here.
While you encourage the dreamers, it's important to let go of who and what you think your children should be and help them bloom in their beautifully unique way.
Here's some terrific encouragement and food for thought in that vein:
What Ricochet the Dog Teaches us about Parenting
Encouraging dreamers sometimes means saying yes to a mess. Eeeeek!
I noted previously there tends to be something about providing the space, time and/or materials for your child to bloom that brings out your inner naysayer.
There is a better, more constructive and helpful perspective, and you can read it here:
3 Ways to Become a Happier Yes! Mom
And, just so you know I've been where you are, and that there is hope, here is a sweet piece of encouragement:
What happens when you encourage a daughter?
Question: How have you encouraged your dreamers?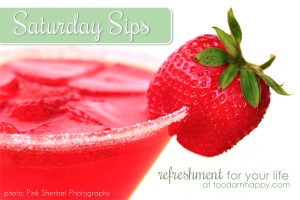 On Saturdays, I share refreshment and insight for your life.
Did you enjoy this article?
Sign up for updates and get my FREE ebook: Practicing Gratitude and Discovering Joy

Just imagine. . .Responding with gratitude rather than grumbling, and enjoying more happiness and contentment. And rest assured I won't share your address!