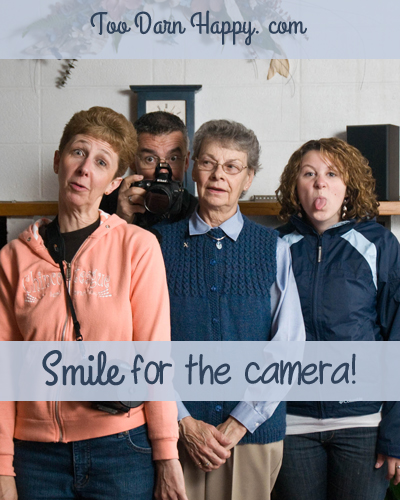 It's summertime, which means family gatherings, fun in the sun, and lots and lots of pictures.
What's that?
You're bad in back of the camera snapping the shutter, and you look awful in front of the camera?
Fear not!
I have practical tips and insight for you today, of course, that will help you capture memorable photos and look good in them as well!
Let's begin with smiling.
While big smiles come naturally to many of us, we have difficulty when someone says brightly, "Smile for the camera!"
Here is a funny tutorial that shares the secrets of how to smile naturally in photos.
It turns out the secret to capturing terrific images is two-fold: First take time to get the basics down. Kodak shares how here.
Then, watch for the unscripted moments to capture the emotion rather than the person.
Pro photographer George Lange explains shares ideas and suggestions here.
What do you do if your child is begging to take pictures with your iPhone?
Download and use the app KidCam. You can read reviews about it here and here.
As they say on their site, "KidCam is designed for kids, built for parents."
The app includes a separate camera roll, so you don't have to worry about them deleting your photos—yay!—monster overlays, and more.
If you find yourself short on inspiration, looking for new possibilities for your Instagram account, or you would just like to practice, look into OKDOTHIS.
A review on PetaPixel shares:
When OKDOTHIS first came out, it established itself as a hybrid of a social network and source of inspiration, and this unique combination quickly amassed a cult-like following from many creatives. Have creative block? OKDOTHIS. Bored and need a photo idea? OKDOTHIS. You get the picture… and the pun.
You can find OKDOTHIS for iPhones at the app store here, and it currently free.
Now go forth, have fun, and make and take memories!
Question: What is your best tip or most difficult struggle with taking photographs?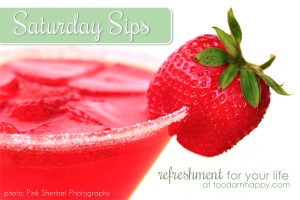 On Saturdays, I share refreshment and insight for your life.
Top Photo:
Did you enjoy this article?
Sign up for updates and get my FREE ebook: Practicing Gratitude and Discovering Joy

Just imagine. . .Responding with gratitude rather than grumbling, and enjoying more happiness and contentment. And rest assured I won't share your address!