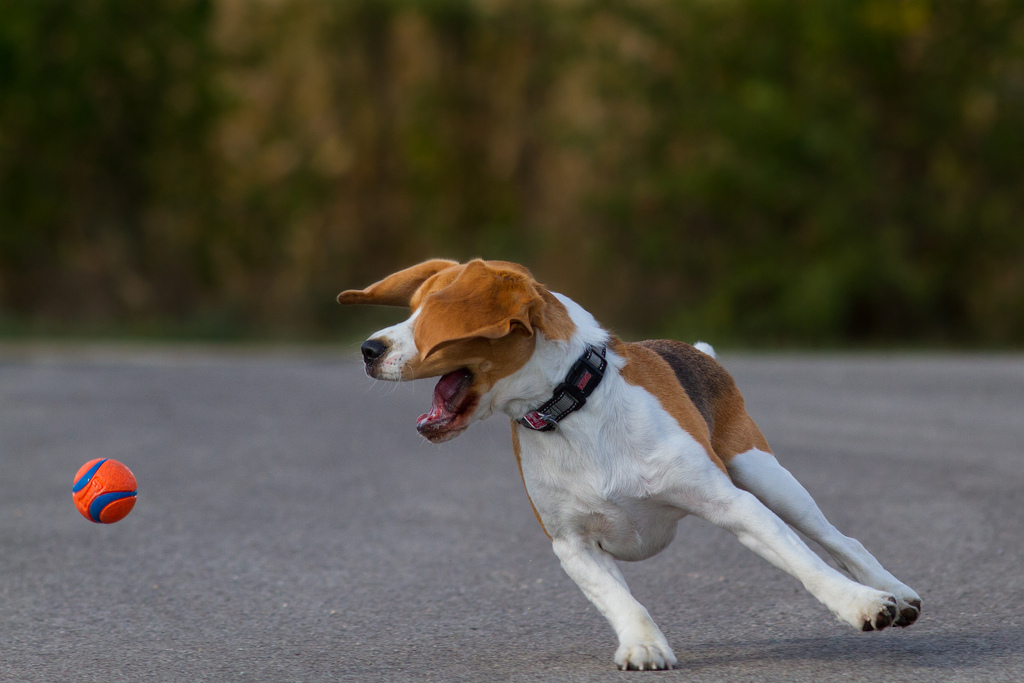 Life's lessons come to us in some unusual ways, but more often than not through rubbing up against those hard and unyielding sharp edges of the world.
Such is the case with the B.E.A.G.L.E. Theory of Life.
There was a pistol of a young man—Charlie Marston—who attended high school with my daughter. He had a sense of humor that just never quit, and his tremendous appetite for great food was no match for his appetite for life. However, when he was still a teen, he developed brain cancer. He fought valiantly and continued to live his life with goals and purpose, but lost his four and a half year battle a year ago when he was just twenty-two.
In that short time, however, he touched innumerable lives and provided tremendous inspiration to everyone around him. Although I was not a close friend, I write about him today out of gratitude for the example he provided of how to live a life of joy and giving in the midst of a serious illness.
His funeral service was truly a celebration of his life, as one person after another stood to tell a story of Charlie's encouraging and thoughtful nature, his ability to find humor in most any situation, and his deep and abiding faith in a God who was constantly by his side and who was his rock.
One teacher told a story of how he had to speak to Charlie about work that was unfinished. Having had brain surgery, but ever the wit, Charlie responded that it would be pretty heartless to fail a kid with a hole in his head. This retort was delivered and accompanied by, no doubt, his million watt smile.
During the service, I learned about Charlie's simple B.E.A.G.L.E. Theory of Life, and I am honored today to share it with you. 
B is for Believe. In yourself, in others, in all the glorious possibilities there are in this world.
E is for Eat. Life is too short not to enjoy food and fellowship. To borrow an old phrase: Eat, drink, and definitely be merry!
A is about staying Active. No matter your circumstances, do not let them hold you back or down. After all, life is not a spectator sport.
G is for trusting in God. As it says in Romans 15:13, May the God of hope fill you with all joy and peace as you trust in him, so that you may overflow with hope by the power of the Holy Spirit.
L is for Leaning on friends and family. Develop and keep those relationships strong and close, offer forgiveness, and respond with grace. To quote John Bowring, "A happy family is but an earlier heaven."
E is for Enjoying life. Some may argue that during tough times there is nothing to enjoy, but even in the midst of cancer Charlie saw every glass as overflowing, an opportunity to slake his incredible thirst for life. Always remember to choose joy.
Charles Swindoll provided a great reminder when he wrote, "Words can never adequately convey the incredible impact of our attitudes toward life. The longer I live the more convinced I become that life is 10 percent what happens to us and 90 percent how we respond to it."
That quote really encapsulates the heart of Charlie's theory: that it is not so much what happens to us, but how we respond that ultimately matters.
As we head into this month of Thanksgiving, where gratitude is perhaps more on our hearts and minds than usual, I encourage you to really open your eyes to the power of thankfulness, to share, live, laugh, and love to the fullest.
Remember as well our behavior is an opportunity to impact others every day. To that end, I share the video below of the song, For Good, from the show Wicked. One of Charlie's dear friends sang it at his service as a testament to his friendship and positive influence on her life.
Blessings to you all!
The unthankful heart… discovers no mercies; but let the thankful heart sweep through the day and, as the magnet finds the iron, so it will find, in every hour, some heavenly blessings!  ~Henry Ward Beecher
Questions:  Do you find it difficult to be grateful when times are hard? How do you find gratitude amidst life's storms? Please do comment-many minds make for lots of ideas and shared blessings!
Sharing at NOBH, The Better Mom, Finding Heaven, PYHO
Did you enjoy this article?
Sign up for updates and get my FREE ebook: Practicing Gratitude and Discovering Joy

Just imagine. . .Responding with gratitude rather than grumbling, and enjoying more happiness and contentment. And rest assured I won't share your address!