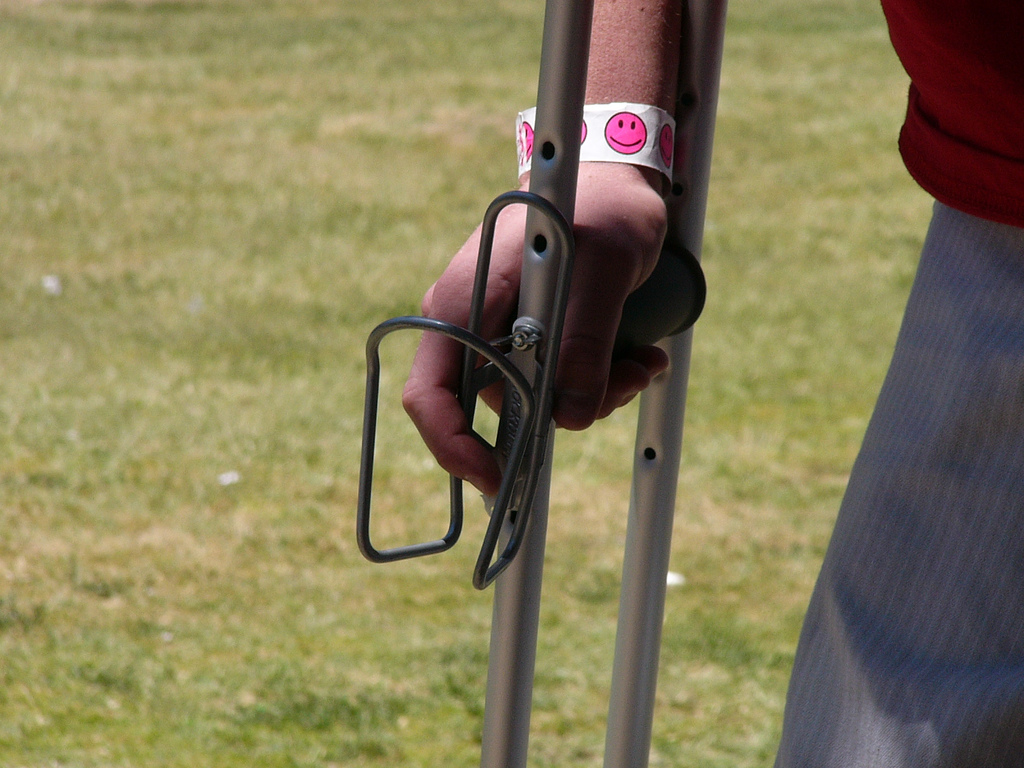 Have you ever taken time for some rest and relaxation and had it go terribly awry?
Like many of you, we took some time this weekend to unwind and ended up spending it very differently than we had originally planned.
As a start to the weekend, my hubby and I entered our first 5K. While we only walked the distance, it was still fun to spend the time together walking and chatting. Truth be told, it was mostly my dear husband listening to me and waiting for me as I stopped to take pictures as well, but still, it was a nice change from our standard, busy routine.
On Sunday we were looking forward to our annual church family picnic at a local state park. We always enjoy this day, even though volunteering is an integral part. Keith picks up grills from other members and brings them to the event. We both volunteer for set-up, he barbecues, and I am one of the photography volunteers.
The weather was warm, the food and the company were good, and we had a nice time.
However, there were a couple of very painful moments, and lessons learned.
I tripped over some exposed tree roots and hit the ground hard—a complete body slam—but my fellow photo aficionados may understand how happy I was to keep my camera from hitting the ground as well.

Although I thought I was fine except for my throbbing big toe, my family was sure I would feel the effects of the fall later.
When we were finished with the picnic, Keith was helping to load the grills back into his truck. With one foot on the bumper and his hand holding onto the rack, he lifted his right foot up and planted it onto the tailgate. Without warning, his left foot slipped off the bumper. His right leg bent at the knee and compressed harder, faster and further than it ever should.
We got home a little later, where we were both in a world of hurt. I felt like I'd been run over, and Keith couldn't put his weight on his right leg.
The following day, we decided a trip to the doctor was in order to round out our holiday weekend.
We visited the closest urgent care center, which was 45 minutes away.
By the time Keith was seen, diagnosed with a torn meniscus, supplied with crutches, and we grabbed a quick bite of lunch, and made a stop to pick up his prescription, we had pretty much spent the entire last day of our weekend.
Let's just say gratitude was not our first response. . .
As always, there are lessons to be learned from these hard landings.
1. You are not always the one who has to make the winning play in the clutch, that critical do or die moment.
You may feel like like your life is constantly played out at a fever pitch, that too often it feels like the bases are loaded, there are two outs, and you are the one up to bat. Sometimes, though, you have to rely more on others to bring the players home while you sit in the stands. And that is ok. Cheerleaders are important and so is stepping back so others can have a crack at opportunities.
2. You must learn to receive as well as give.
Most people are very generous and love to give, but are loathe to accept help. Let go of your independence and take an opportunity today to allow someone to give to you—time, talents or money—and be gracious in the receiving.
3. Remember what it says in Thessalonians: be grateful in all circumstances.
If you are a regular reader, you know this subject comes up a lot. For us this weekend, it meant we were grateful there was medical care available within financial reach and driving distance. Since my hubby has had issues with the knee he injured, we were grateful the damage wasn't worse. His fall and mine could have had a very different and more challenging outcome. We had a long weekend so there was no stress of missed work time. If you have an issue with this, see #1 above.

4. Recall the admonition in 2 Corinthians 12:9-10 about the benefits of weakness.
But he said to me, "My grace is sufficient for you, for my power is made perfect in weakness." Therefore I will boast all the more gladly about my weaknesses, so that Christ's power may rest on me. That is why, for Christ's sake, I delight in weaknesses, in insults, in hardships, in persecutions, in difficulties. For when I am weak, then I am strong.
And as Sarah Young writes in Jesus Calling:
Living in dependence on Me is a glorious adventure. Most people scurry around busily, trying to accomplish things through their own strength and ability. Some succeed enormously; others fail miserably. But both groups miss what life is meant to be: living and working in collaboration with Me.
5. Being overwhelmed is a message of love.
Have you ever considered that being overwhelmed is God's way of reminding you to trust and lean on him? He misses you and is ready with open arms of grace, forgiveness, help and hope. Be open to change, to prayer and guidance, to letting go of the less important. Your willingness to be weak, to admit you just can't do it all will crumble the walls of pride and independence you have built.
While I do not desire for you to be driven to crutches in the clutch to learn these important lessons, do embrace your weaknesses, whatever they are, for you will find tremendous joy, peace, and strength there.
Questions: Have you ever thought of being overwhelmed as an opportunity? Where do you need to admit weakness the most? Have you overcome through allowing yourself to be weak? Please share in the comments by clicking here. As I have said before, you never know who you might be able to help.
Sharing at NOBH, Finding Heaven