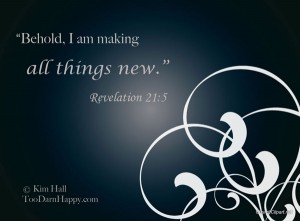 You just had the MOST. AMAZING. EXPERIENCE. EVER.
And you just can't wait to tell your friends and family about it, because you know they will want to join you next time, once they hear how AWESOME it was.
As you enthusiastically explain, they look at you as though you are crazy, that there can't possibly be an upside to what you did.
Whoooooosh
That's the sound of all the wind going out of your sails.
I've had that happen when I have shared about the weeklong Workcamps our church hosts and the work-cation we took last year in Pennsylvania.
It really annoyed me that I couldn't do justice to the experience and wondered how I could do better this time.
I pondered this question a week ago as we officially kicked off yet another camp and welcomed The Red Shirts and Summer Staff—the adult volunteers and college students responsible for running and overseeing the camp we host—to the church for our service. Immediately after, we headed out together to greet the over 400 volunteers who were joining us for the week to work on homes in the community.
Somewhere in the midst of welcoming those hundreds of wonderfully enthusiastic youth groups to the local middle school-which would be their home for the week-the solution hit me with the force of a wailing baby at 2am in the morning.
Remember those early, halcyon days when it was just the two of you, drifting down the river of life in your little love boat?
And then, one day, that starry-eyed idea grabbed hold of the rudder and wouldn't let go, chanting:
Time to have a baby! Time to have a baby!
You glowed with the excitement of having a little bambino and becoming a family.
That wasn't enough to keep the cold waters of reality from splashing over the decks, though.
There might have been the morning sickness that left you absolutely still, hiding under your covers, praying the nausea wouldn't find you there this time.
It might have been that roller-coaster, stomach dropping feeling of But we're not ready! as you sailed along through the ever faster currents towards the big white water rapids, knowing that there was no turning back now.
And then, in the blink of an eye, the baby arrived.
Your precious bundle came with sleepless nights, surprising costs, and much later, a rising tide of independence and some bad behavior, too.
Your friends who chose to never have children just looked at you in bewilderment and pity, and wondered why in the world you had chosen that obviously difficult path. All they saw was the hard work, the heartache and the struggles.
They never got to experience those heart-bursting, overflowing with unconditional love moments, when your child wrapped their chubby little hand tightly around your finger, or hugged you with all their sweet-smelling freshly bathed toddler might, and sleepily whispered, "I love you, mommy."
Well, there are a lot of parallels to becoming involved in a workcamp.
It's months of preparations and the spending of lots of money, keeping watch over hundreds of details, and rounding up and encouraging countless volunteers.
Opening day comes faster than you thought possible. The buses joyfully roll into the school in waves, filled with hooting, cheering and singing kids. The paint decorated windows proclaim the group just as surely as the colorful flags on the clipper ships of long ago explorers.
Everyone settles in, and the rigorous work begins.
The hours are long, the conditions hot and humid, and the work dirty. The lodging conditions are spartan, with everyone sleeping on the hard floor of shared classrooms, boys on one floor, girls on the other.
Difficulties surface in the tasks, relationships, facilities and the projects.
But through it all, there is an abundance of hope and happiness, of love and laughter that makes the journey so worthwhile.
You watch as six individuals who don't know each other-five teens and a youth leader-become a cohesive force to be reckoned with as they work at wrestling their projects into submission and completion.
You hear residents—the homeowners—struggle with telling their stories and sharing their thanks as they are overcome by the unconditional love and caring offered by the campers.
You see the hang-on-for-life hug of gratitude between a teary-eyed elderly resident and a shy and gangly teen-aged boy, both of whom had thought they didn't matter to anyone.
You feel the joy thunder through the gym and reverberate through the stands into the soles of your feet as over four hundred voices are raised in songs of praise and thankfulness for God and how he works in our lives through the good and the difficult.
You receive bear hug upon bear hug on closing night, as campers come to you with smiling and tear-stained faces, unprepared for the emotion of the week, overflowing with the surprise and immeasurable thankfulness of how much they have cared and have been cared for by so many others.
You can't help but tear up as you see God's love shared in beautiful and practical ways, as hearts and homes are made new.
If you've never had a chance to see, feel or experience an event such as this, I can see where you might not understand our enthusiasm for volunteering at workcamp.
I hope, however, I have given you a glimpse of what it can be like to help nurture the seed of an idea into something so very beautiful.
I hope as well to have encouraged you to take a leap of faith into a volunteer project, whether workcamp or any other, that suits your style and conditions. The really good news is that you don't have to be perfect, or an expert, or even experienced, for that matter.
You just have to want to help.
And know that you just may experience a sea-change in your heart as well.
Questions for today: Have you thought about volunteering, but just haven't taken action? Have you had a terrific volunteer experience? Do you have any words of wisdom for anyone who thinks they don't have the time or experience to volunteer? Please share in the comments. You just never know how far the ripples you start will go!
Sharing at NOBH, Better Mom, Finding Heaven, Things I Can't Say