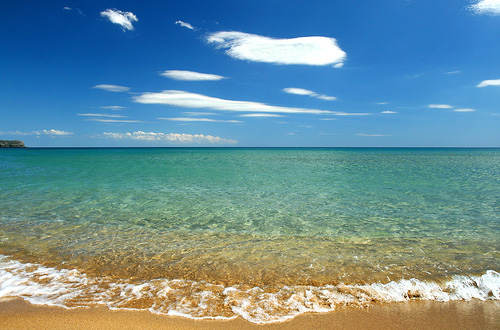 I rounded up five encouraging posts for you earlier this week, and I have five more for you here, just in case you've started to climb back up that hill towards Panic Peak.
Not that I've ever done that…
Read on, and enjoy and embrace the gift of love, hope and encouragement I humbly offer to you, from one mom to another.
1. This time of year presents its share of parenting challenges, as kids are beyond excited and parents can be just plain tuckered out. I encourage you to read my post Are you raising a praise junkie? as it contains some great advice on how to encourage your child from the inside out, which will ultimately foster better behavior.
Good girl!  Good boy!  Good job!

Are those phrases a familiar part of your parenting repertoire?

As much as we believe we are being supportive and loving of our children when we use these phrases, we actually might be raising a junkie.

That's right. You heard me.

A praise junkie.

Just as addicts crave the rush from the stimulants flowing through their system, a child who becomes hooked on those seemingly innocent words is constantly on the lookout for his next high: his temporarily elevated sense of self-worth as dealt out by the parent through praise.
Click here to read the rest. Please do take the time to consider this perspective, as I do believe it will help.
2. Megan Tietz wrote over at The Simple Mom about parenting through the difficult phases of childhood (there were times I would have said that meant from birth to age 18):
When your child goes through a difficult phase, it's challenging for even the most dedicated of positive parents to stay the course. It's easy to implement all we know about healthy, proactive parenting when the sun is shining and the flowers are blooming, but when the road is covered in ice and you just can't seem to get any traction anywhere, well, it's easy to spin out.

The more I've thought about it, the more I've realized that much of the advice given to drivers navigating hazardous road conditions actually speaks quite perfectly to parents who are navigating the precarious parts of parenting that are inevitable in the life of every family.
Take a few moments to gather some easy to implement, concrete ideas at Megan's post, When parenting means steering into the skid.
3. I knew parenting would be an exciting ride. (Little did I know how exciting!) At times, I was and still am taken aback at the extreme highs and lows that encompass the rich rewards and incredible difficulties of being a mom. Brooke McGlothlin has penned a moving piece over at Hope for the Better Mom that speaks to the low moments, to the weary mom in all of us: When God meets you in your mess.
I'd spent so much time on my knees about the things that were wrong that I'd forgotten to look at the things that were right.

It's easy to get stuck in the mess, isn't it? We fall so far down in the pit that it's hard to see the blue sky at the top anymore. Gloom and doom become the norm. We yell more because we see fault more, and we forget to look at the positive in our lives.
I believe Brooke shares a very important message for us moms, especially for this time of year. It is all too easy to let the busyness and the mess and misbehavior garner all of our attention. Please take the time to visit, and take her message to heart.
4. Laura Vanderkam of the blog 168 Hours, you have more time than you think, shares about Being careful with no:
Listening to children whine makes one irritated, tense, embarrassed. Why do children whine? I suspect many of us unintentionally encourage it. We say "no" reflexively to whatever random thing a child is proposing. Then, the child starts whining or throwing a tantrum and we eventually say "yes." Because we probably didn't really care. Yes, you can play for 5 more minutes. I only wanted to leave the playground because I was bored. Yes, you can have jam on your pizza crusts. Why not?
I found this was something I would do especially when my patience was just worn thin. Laura offers some good advice as we sail into this busy, busy week, so do stop on over to her blog.
5. I love this post, written by The Simple Mom founder Tsh Oxenreider, from the Plan Your Peaceful Christmas series. This particular one, although very short and sweet, comes with permission and encouragement to just let go.
Think back to your childhood holidays. Do you remember all the things you didn'tdo? Are you still grieving over that one Christmas when you were 8, and you didn't get to make four types of cookies while drinking hot cocoa near a fire with the perfect holiday music playing in the background?

I didn't think so. Your kids won't care, either.
Oh, ow. Did that just hit the bullseye with you? Just hop on over for a gentle reminder and a side of joy: Plan Your Peaceful Christmas: Task 6 (Embrace Imperfection)
I pray that you find just what you need here today.
Something that you may not realize is that writing for you is also such a help to me. I learn so much from you when you share with me, whether online or in person. And as I share hard won wisdom, I, too, am reminded to live by it.
This week, especially, I am not yet where I hoped or needed to be. I do not have it all together. My list of to-do's is still way too long for the time remaining before Christmas, so I read what these moms have written, and remember  to just let go.
I am so deeply grateful and wonderfully blessed to be walking this road right beside you, as best I know how, and know that when I fall, there is a helping hand at the ready. I offer a thank you from the bottom of my heart for the encouragement and hope I receive from each of you. A very Merry Christmas to you!

Sharing over at No Ordinary Blog Hop