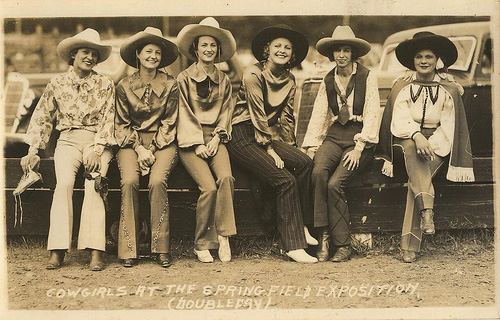 Good Monday to everyone!
Welcome again to my occasional feature, the Wild Web Roundup, in which I share interesting tidbits from with internet. We come out of the gate today with more changes from Facebook:
Ahh, Facebook. I barely knew ye, yet you have changed again. What do we need to know, and what will we love/hate this time?
From Social Media Examiner:  Five Facebook Changes and What You Need to Know
From Mashable: The New Facebook-How to Take Control of Your Privacy
From Lifehacker: Everything You Need to Know About the New Features
********************
Over at Parent's Connect, author Mary DeMuth, has posted dinnertime conversation starters for you and your children. They are questions from her latest book, 150 Quick Questions to Get Your Kids Talking.  One of my favorites: If you could travel back in time, where would you go?
Parent's Connect: Talking to Your Kids
********************
Ever had your day start our badly and just get worse? Did you decide, as Susan Rieske did, to let the day "roll over you like a steam engine and hope for a better one tomorrow?"
She writes a post over at The Better Mom that will resonate with all of us, I have no doubt: Yep.. it is one of those days. Her About page notes her experiences of late, including "pulling splinters out of fingers and M&Ms out of noses." Oh, yeah. She's a real mom.
She has concrete suggestions for you on how to turn the day around, so take a breather and get some good ideas to find that silver lining.
********************
Anne Voskamp, mother of six children and best selling author of One Thousand Gifts: A Dare to Live Fully Right Where You Are
, has written a revealing and moving post over at (in)courage on being wounded by other women. She writes powerfully of being hurt early on,  retreating to a safer place, and discovering the tremendous cost. Two quotes to get you thinking and then moving to check out her post:
Why hadn't I seen that the price of being safe — is the cost of being solitary?

Why hadn't I seen that distrust can destroy a life?
If you've ever been wounded by women…
********************
Lisa-Jo writes beautifully and humorously about motherhood over at her blog, The Gypsy Mama. She has written about how we are so much more than just moms, and how she wants her children to know those other parts as well:
Not some perfect version of me. And not just the mommy side either.

I want them to know how much I loved books and what a great kisser I thought their dad was. I want them to know that like my mom before me, a favorite thing to do was curl up with a book or a movie and wrap myself into someone else's story.

I want them to know how much I loved music and crazy, running out into the rain dancing.
My question after you read her post is this:
How do you let them know? Here's a few suggestions: How about journaling back and forth with them? How about scrapbooking, or creating books or regularly taking pictures? Capture those moments and memories, and share more than just mommy with them.
 I want my kids to know I was more than their mom
********************
And last, but certainly not least, an interesting look at what some enterprising folks are doing to earn their way to prison create income. I am assuming that I don't need to say that this is not recommended, do not do this at home, and that this is doing, as my daughter says, "A big pile of stupid".  Who knew that hog rustling, dognapping and coupon thieving were such hot trends?
5 Weird Things People are Stealing